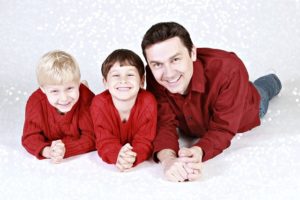 Life insurance for 41-year olds is not hard to find and it is relatively easy to get; and if you're non-smoker you can get very affordable rates. Even if you do smoke or have health issue(s), it is still possible to find inexpensive life insurance products. However, you should know some things before you begin investigating your options, especially if you want to find coverage that is both sufficient and affordable.
Below we will look at different life insurance options for 41-year olds.
Term Life Insurance for 41-Year Olds
The most affordable life insurance for 41-year olds is term life insurance. This type of insurance product pays out a death benefit in the amounts of $50,000, $100,000, $250,000 etc. The death benefits are non-taxable so your beneficiary can use it however they choose.
Since it is term insurance, this means that the coverage is in place temporarily – for a set term such as 15, 20, or 30 years.
Thus, decision-making is simple with term life insurance for 41-year olds because all you have to decide is how much you want your beneficiary to receive and how long you want to have it place.
For example, you can have it while you're building your life – such as during your working years when you're family is young and your debts are higher.
During this time, your mortgage will be larger and if you're raising a family, your expenses will be higher during their formative years.
It's important to note that it may be more economical to buy higher amounts of life insurance, because some insurance companies discount rates according to the amounts purchased. (This is something a life insurance broker can explain in more detail.)
Permanent Life Insurance for 41-year olds
Whole life and universal life insurance is more expensive than term life insurance (particularly if you're not in your 20s or 30s), but it has additional benefits.
One of these benefits is an investment component. On this note, some life insurance advisors recommend buying term life insurance and investing in mutual funds with the money left over that would go into a permanent policy. However, there are also benefits that come with a permanent life insurance investment component, such as:
Your cash value isn't subject to market losses
You're guaranteed growth every year
Dividends paid to you aren't taxable
You can access your built-up cash value without any tax consequences (provided you have sufficient cash built up).
Thus, permanent life insurance is  an option for 41-year olds, because the benefits can outweigh the cost.
No Medical Life Insurance
If your health isn't good or if you've been denied coverage, you can look into no medical insurance.
To see which type of policy best suits your needs, speak with a life insurance professional. At Shelter Bay Financial Corp., we understand that life insurance can be complicated.
This is why we pride ourselves on simplifying life insurance for everyone.
To learn more about life insurance for 41-year olds, please call 1.604.302.3412